Whittier Hearing Angel Foundation
---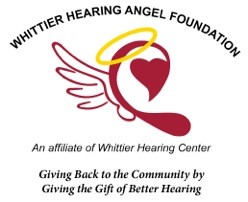 Our mission is to provide the Gift of Hearing to those in our community who cannot afford hearing aids. Hearing is an essential part of the human experience. When we cannot hear we cannot be part of the conversation; we cannot hear the music playing; we cannot hear our grandchildren laughing; we cannot hear the teacher in our classroom. It is not right that so many should suffer with hearing loss and not get treatment.
The Whittier Hearing Angel Foundation is dedicated to helping all of our neighbors start hearing again by fitting them with hearing aids.
Give the Gift of Hearing
Want to make a difference in someone's life by giving them the Gift of Hearing? You can donate by simply visiting www.whittierhearingangel.org or mail donations to our main office at 13121 E. Philadelphia St., Whittier, CA 90601. All funds are used for services and products for our recipients. Your gift will change a life!
Our Events
The First Gift of Hearing Mission was held on October 26, 2019. At that event, we were joined by many volunteers from the community and helped over 35 people to start hearing again. There were many hugs, many smiles, and many tears! We fit all ages from children to seniors and all were thrilled to get their new digital hearing aids. In addition to the hearing aids, we were joined by the California Telephone Access Program and CapTel. They provided free amplified phones or captioned phones to those who needed them. It was an amazing event with many lives changed for the better! We also fit another 10 people in our office. These were children or those with vision or memory problems that could not be properly fit at the actual event on the 26th.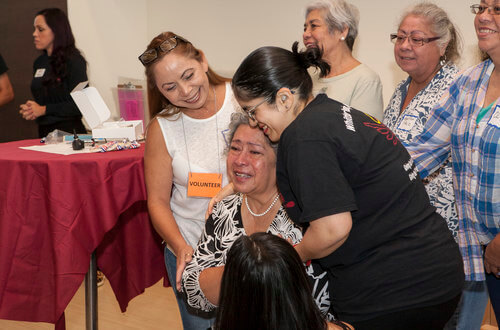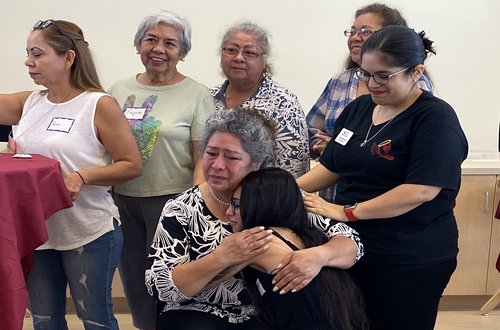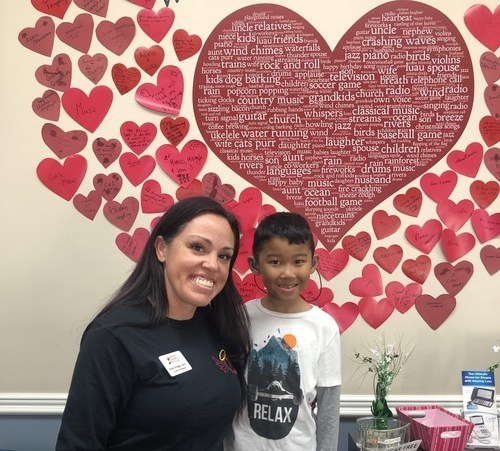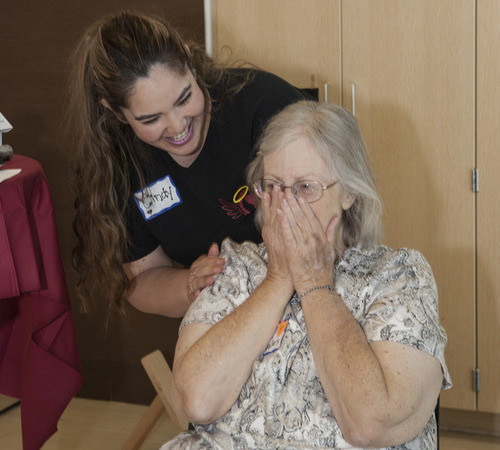 The Second Gift of Hearing Mission event was held in our office on February 29, 2020. At this event, we were able to fit another 15 people with sets of digital hearing aids. These people also were provided free telephones by the CTAP program. We had another 5 people scheduled in our office over the following 2 weeks to get their hearing aids. These were people who were ill or who could not be fit on the event day. Again there were hugs, and tears, and joy throughout the building.
Gift of Hearing Mission Application
Do you have an untreated hearing loss? Have you wanted to get hearing aids but just cannot afford them? The Whittier Hearing Angel Foundation is here to help you. We provide hearing aids to our neighbors who need the Gift of Hearing but just cannot afford hearing aids. The Foundation is continuing to accept applications and plans to hold Mission Events quarterly as the need arises.
The application process is simple and there are 3 ways to get an application:
Go to www.whittierhearingangel.org and download an application
Stop by Whittier Hearing Center at 13121 E. Philadelphia St., Whittier, CA 90601
Call 562-846-5545 and request an application
First Gift of Hearing Mission Event 2019